Aplikator & Distributor resmi SIKA, Tenaga ahli aplikator Melayani utk seluruh Indonesia, Free Konsultasi, Solusi terbaik dan survey
sika grouting, sika grout. Sika
*Sika – Trusted Specialty Chemicals Company for Sika Waterproofing, Sika Epoxy, Sika Grout, Sealant & Bonding, Protective Coating, Structural Strengthening & Concrete Repair. Explore the extensive range of high-quality Sika products, including Sika waterproofing solutions and Sika PU waterproofing. With a leading position in the industry, we pride ourselves on innovative systems and top-notch product development. Choose Sika for reliable and effective solutions in construction and beyond."
Distributor Fosroc Sika Estop | PU Waterproofing, Grout, Epoxy | Supply Materials & Application Harga Termurah melayani untuk seluruh Indonesia. Menyediakan tenaga ahli untuk aplikator. Distributor resmi Sika, Fosroc, Estop & Propan
*Gratis ongkos kirim wilayah Jabodetabek untuk pemesanan minimal Rp. 15,000,000
*Fasilitas survey, Konseling dan solusi gratis dari tenaga ahli yang kompeten
*Harap perhatikan ada minimum order 15 Juta
*Harga belum termasuk PPN
*Dapatkan special price dengan pembelian dalam jumlah yang banyak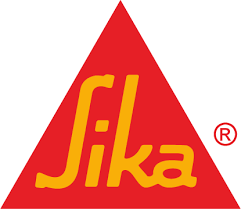 | Nama Produk | Pack size | TDS |
| --- | --- | --- |
| | CONCRETE | |
| Antisol E 125 | 200 kg | TECHNICAL DATA SHEET |
| Antisol E 125 | 20 kg | TECHNICAL DATA SHEET |
| Antisol S | 220 kg | TECHNICAL DATA SHEET |
| Antisol S | 20 kg | |
| Intraplast Z | 20x750 g | |
| Rugasol C | 200 kg | |
| Rugasol C | 20 kg | |
| Sika Fiber | 600 g | |
| Sika Separol 10 | 200 L | |
| Sika Separol 10 | 20 L | |
| Sika Viscocrete 3115N | 200 L | |
| Sika Viscocrete 3115N | 20 L | |
| Sikacrete W | 8 kg | |
| Sikament LN | 240(200) kg(L) | |
| Sikament LN | 20 kg | |
| Sikament NN | 240 kg | |
| Sikament NN | 20 kg | |
| Sikaset Accelerator | 250 kg | |
| Sikaset Accelerator | 20 kg | |
| Nama Produk | Pack size | TDS |
| | REFURBISHMENT | |
| Intraplast ZT | 20 kg | |
| Sika Anchorfix | 12x300 ml | |
| Sika Ferrogard 903+ | 23 kg | |
| Sika MonoTop 613 IND | 25 kg | |
| Sika MonoTop-614 HS | 20 kg | |
| Sika MonoTop 615 HB | 25 kg | |
| Sika MonoTop 910 | 25 kg | |
| Sika Rokkon C | 30x300 mm | |
| Sika SealTape B | 20 m | |
| Sikabond NV | 200 kg | |
| Sikabond NV | 10 kg | |
| Sikacrete 08 SCC ID | 35 kg | |
| Sikacrete Gunite 103 | 20 kg | |
| Sikadur 1 MP | 8 kg | |
| Sikadur 31 CF Normal (AB) | 6 kg | |
| Sikadur 41 CF Normal (ABC) | 11 kg | |
| Sikadur Aggregate 510 | 10 kg | |
| Sikagard 700S ID | 15 L | |
| Sikagard 720 EpoCem HC (ABC) | 21 kg | |
| Sikagard Elastocolor-675 W Ral 7032 | 15 L | |
| Sikagrout 200 PT | 20 kg | |
| Sikagrout 201 | 20 kg | |
| Sikagrout 214 11 | 25 kg | |
| Sikagrout 215 M | 25 kg | |
| Sikagrout 215 New | 25 kg | |
| Sikagrout 280 HS | 25 kg | |
| Sikagrout FM | 25 kg | |
| Sikagrout UW-id | 20 kg | |
| SikaLatex | 200 kg | |
| SikaLatex | 20 kg | |
| SikaQuick 2500 ID | 20 kg | |
| Sikatop 121 (AB) | 25 kg | |
| Sikatop 122 (AB) | 30 kg | |
| SikaTop 77 D | 200 kg | |
| SikaTop 77 D | 20 kg | |
| SikaTop Armatec 110 (ABC) | 20 kg | |
| Nama Produk | Pack size | TDS |
| | WATERPROOFING | |
| G2 Membran | 10x1 m | |
| Sika Hydrotite | 4x10 m (Roll) | |
| Sika 1 | 150 kg | |
| Sika 1 | 20 kg | |
| Sika 102 | 4x5 kg | |
| Sika Flexoplast ID | 20 L | |
| Sika Flexoplast ID | 200 kg | |
| Sika Injection-101 RC (AB) | 22,5 kg | |
| Sika injection-201 CE (AB) | 20,6 kg | |
| Sika Waterbar Type V-15 M | 20 m (Roll) | |
| Sika Waterbar Type V-20 M | 20 m (Roll) | |
| Sika Waterbar Type V-25 M | 20 m (Roll) | |
| Sika Waterbar Type AR-25 M | 20 m (Roll) | |
| Sika Waterbars Type O-15 M | 20 m (Roll) | |
| Sika Waterbars Type O-20 M | 20 m (Roll) | |
| Sika Waterbars Type O-25 M | 20 m (Roll) | |
| Sika Waterbars Type O-32 M | 15 m (Roll) | |
| Sika Waterbars Type V-32 M | 15 m (Roll) | |
| Sikadur 752 (AB) | 10 kg | |
| Sikadur Combiflex SG20P | 25 m (Roll) | |
| Sikaproof Primer | 20 L | |
| SikaSwell S | 20x600 ml | |
| SikaTop 107 Plus (AB) | 36 kg | |
| SikaTop 109 Elasto (AB) | 35 kg | |
| SikaTop Seal 107 (AB) | 25 kg | |
| SikaTop Seal 107 A | 5 kg | |
| Nama Produk | Pack size | TDS |
| | SEALING&BONDING | |
| Fibreboards | 10 mm | |
| Fibreboards | 12 mm | |
| Fibreboards | 19 mm | |
| Fibreboards | 25 mm | |
| Foamlex d=8bmm | 1000 m | |
| Foamlex d=10 mm | 100 m | |
| Foamlex d=13 mm | 100 m | |
| Foamlex d=15 mm | 100 m | |
| Foamlex d=20 mm | 100 m | |
| Foamlex d=25 mm | 100 m | |
| Foamlex d=30 mm | 100 m | |
| Igas B New | 200 kg | |
| Igas B New | 20 kg | |
| Sika Fillerboard-50 PE | 10 mm | |
| Sika Fillerboard-50 PE | 20 mm | |
| Sika Hyflex-100 transparent C40/20 UP600 | | |
| Sika Hyflex-105 C6004/12 | | |
| Sika Hyflex-105 C295/20 | | |
| Sika Hyflex-305 EU, 20 UP600 (Bronze/Transparant/Ivory) | | |
| Sika Hyflex-305 KR, 20 UP600 (Grey S4/WhiteGrey S1/Grey S3/Black/Grey S6) | | |
| Sika Hyflex-300 KR, 20 UP600 Transparant C295 | | |
| Sika Primer 206GP | 1000 ml | |
| Sika Primer MB (AB) | 10 kg | |
| Sika Primer-3N | 1000 ml | |
| Sikabond AT Metal Grey | 12x300 ml | |
| Sikabond T-55 | 9x2 kg | |
| Sikaflex 11 FC | 20x310 ml | |
| Sikalflex Connection | 20x600 ml | |
| Sikaflex Pro 3 WF Grey | 20x600 ml | |
| Sikaflex TS Plus Black | 20x600 ml | |
| Sikaflex-402 Airport (AB) Black | 19 L | |
| Sika Hyflex-140 | 20x600 ml | |
| Sika Hyflex-160 | 20x600 ml | |
| Sikasil 670 Fire C295 | 20x600 ml | |
| Sikasil 728NS | 20x600 ml | |
| Sikasil Pool | 12x300 ml | |
| Sikasil-728 SL Gray | 4,5 gal | |
| Nama Produk | Pack size | TDS |
| | FLOORING | |
| Chapdur Natural | 25 kg | |
| Chapdur Green | 25 kg | |
| Chapdur Grey | 25 kg | |
| Chapdur Red S | 24 kg | |
| Sikacrete Floor Level | 25 kg | |
| Sikafloor Level FO | 25 kg | |
| Sikafloor 2 Syntop 2 SCD | 25 kg | |
| Sikafloor 2 Syntop 2 | 25 kg | |
| Sikafloor Proseal 22 | 20 L | |
| Sikafloor Curehard 24 | 200 L | |
| Sikafloor Level 50 (AB) | 35 kg | |
| Sikafloor Proseal 22 | 200 L | |
| Sikagard 155WN | 30 kg | |
*Sika Antisol S
Curing Compounds
Pack Size : 20kg & 220kg

Deskripsi :
A liquid curing compound for the preventing of premature water loss in concrete.
More about SIKA products?
Advantages of Sika Waterproofing Solutions for Construction 
When it comes to waterproofing solutions, Sika is a trusted choice with a lot of advantages. If you need to keep water inside or outside structures like tunnels, bridges, or balconies, Sika's products are designed to meet the most challenging requirements, and make sure of long results.
Also, one of the areas where Sika is very good is in providing waterproofing systems for drinking water facilities. Our solutions are perfect with the most stringent drinking water approvals, make sure of the safety and quality of water storage and distribution.
Moreover,Sika goes beyond traditional waterproofing solutions by offering the best products to address specific site conditions. if you are dealing with microbiological and chemical attacks, require high mechanical resistance, or are looking for environmentally sustainable options, Sika has developed products to meet your unique needs.
In addition, at Sika, we understand that every project is unique, and we take an approach to waterproofing. From planning to final step, we consider every detail to make the best results. Whether you are working on a new build or renew a project, our solutions are suitable for specific requirements.
With experience, Sika offers more than products; We provide complete system solutions. When you choose Sika for your waterproofing needs, our knowledge and big experience will add a great value to your project.
In conclusion, Sika waterproofing solutions provide good trusted work for many kinds of construction projects. with sika, you can be confident of achieving a great results.